Welcome To Adam Lambert UK Glamberts
Website established June 2009
Adam Lambert Biography
Latest Adam Lambert News & Information

Jesse Tyler Ferguson and Adam Lambert stunned by
"the amount of vitriol" from Facebook friends and fans
Quote :

Jesse Tyler Ferguson may star as one half of a gay couple raising a child on ABC's popular Modern Family but the openly gay actor has discovered that even fans of his and of the show are anti-gay marriage.

'The majority of my fans have been amazing and supportive,' the actor wrote on his Facebook page late Sunday (4 November). 'But I am in shock and ashamed of many of my 'fans' who are standing firm in their stance that I am 'less than' them because of my sexual orientation...........continue reading on Divinearod
Adam in South Africas Grazia Magazine

Bigger Scan
Own This Adam Lambert Signed Tie Worn on His Overseas Tour

Ends Nov 6th : The proceeds for this item benefit JetBlue Bid for Good Benefitting KaBOOM! and PBS KIDS
Quote :

Own this Adam Lambert signed tie from designer Cedarwood State.

Adam has just wrapped up his overseas tour to promote his new album Trespassing and the release of the Trespassing EP. The all-new Trespassing EP, features eight new remixes of four songs from his chart topping album Trespassing.
SpaceShowerTV
Supersonic 2012 Promo
Trespassing E.P. Out Now!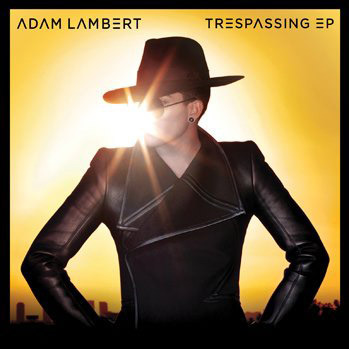 MP3 Hard Copy :
Adam Official
: MP3 :
UK iTunes
:
Amazon
:
Play
Adam Nominated For A UK MP3 Award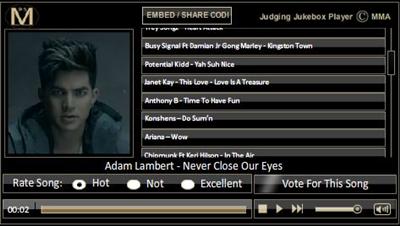 Adam is nominated for House / Dance / Trance Award
To vote : Visit the
Website
& Follow the Vote for This Song Instructions
COMING SOON
Adam Returning to Japan For 5 Shows In February
Dates - Venues & Ticket Enquirires
UDO Artists
&
Live Journal
SITE NAVIGATION
Welcome : Daily News : Global News : Photo Gallery : Trespassing : Special Events

Adam & Queen : News Archives : Music Archives : Adams Charities : Tour Multimedia : Adam In The UK
BUY ADAMS MUSIC IN THE UK
HMV : Play : Base : Zavvi : Grooves : Sendit

iTunes : 7Digital : Amazon : Sainsbury : Adam Official
ADAM LAMBERT OFFICIAL LINKS
Twitter : Whosay : MySpace : Facebook : UK Publicity : Official Website

Official Fan Club : Fan Club Facebook : Official Merchandise : Fan Club Merchandise
UK SUPPORT & PROMOTION LINKS
View : Rate : Comment
4MUSIC : MUZU TV : MTV UK

NME Artist Page : BBC Artist Page : MTV UK Live Sessions
USEFUL RADIO RESOURCES



Metacritic : All Access : Rate The Music : Mediabase Stats : Hits Daily Double

Billboard Charts : UK Top 100 Singles : UK Top 100 Albums : Rest Of The World Charts